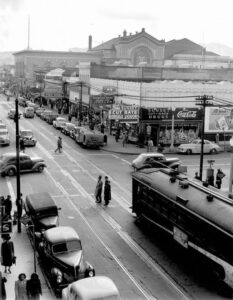 The Tulsa Race War in the Greenwood neighborhood of Tulsa, Oklahoma occurred, resulting in 35 city blocks of residences being destroyed and 10,000 predominantly black people left homeless. Officially 39 people were reported killed, but unofficial counts range up to 300.
The Greenwood section of Tulsa was predominantly black and had a commercial district that was so prosperous that it was often referred to as "the Negro Wall Street." On Monday, May 30, a teenage black man was accused and jailed for assaulting a young white woman.
By the next day, thousands of armed white men had gathered to seek revenge and a smaller group of armed black men gathered to provide protection. A confrontation occurred, resulting in large-scale civil disorder.
In 2001, the Oklahoma state legislature passed the 1921 Tulsa Race Riot Reconciliation Act which provided for more than 300 college scholarships for descendents of Greenwood residents, mandated the creation of a memorial to those who died in the riot, and called for efforts to promote economic development in Greenwood.
Books about the riot include "Death in a Promised Land: The Tulsa Race Riot of 1921" (1982) and "Reconstructing the Dreamland: The Tulsa Race Riot of 1921 – Race, Reparations, Reconciliation" (2002).