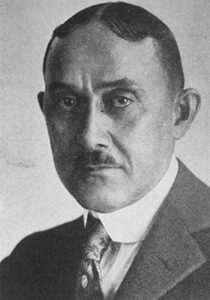 March 21, 1865 Anthony Overton, the first African American to lead a major business conglomerate, was born enslaved in Monroe, Louisiana. After the Civil War, Overton's family moved to Kansas and in 1888 he earned his Bachelor of Laws degree from Washburn College. After admission to the bar, Overton practiced for a few years and served as a judge for a year. In 1898, he founded the Overton Hygienic Manufacturing Company to create cosmetics specifically for the complexions of black women. He patented his cosmetics and a line of perfume under the name High Brown.
By the time he moved his company to Chicago, Illinois in 1911, he employed a salaried sales force as well as 400 door to door sales people. By 1915, he was manufacturing 62 products and in 1927 the company was valued at more than $1 million. In 1916, Overton founded The Half-Century, a magazine that enjoyed success until he phased it out in 1925. In 1922, Overton founded the Douglass National Bank, the second nationally chartered black-owned bank in the United States, and the next year he founded the Victory Life Insurance Company which by 1925 had branches in eight states. Overton also founded the Chicago Bee newspaper which had a national following into the 1940s, and built the Overton Hygienic/Douglass National Bank Building.
In 1927, the NAACP awarded Overton the Spingarn Medal for outstanding achievement by an African American. In the early 1930s, the Depression caused much of Overton's business to fail, however he lived in relative financial comfort until his death on July 2, 1946. Anthony Overton Elementary School in Chicago is named in his honor.