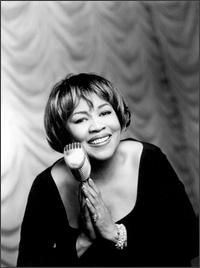 Mavis Staples, gospel and R&B singer and civil rights activist, was born in Chicago, Illinois. Staples began singing with her family group, The Staple Singers, in 1950.
By the mid-1960s, the group had become the spiritual and musical voices of the civil rights movement. During the 1970s, they had a number of hits, including "I'll Take You There" (1972), "If You're Ready (Come Go with Me)" (1973), and "Let's Do It Again" (1975).
Staples released her first solo album, "Mavis Staples," in 1969. Other solo albums by Staples include "A Piece of the Action" (1977), "The Voice" (1993), and "You Are Not Alone" (2010) which won the Grammy Award for Best Americana Album.
With The Staple Singers, Staples was inducted into the Rock and Roll Hall of Fame in 1999 and received the Grammy Lifetime Achievement Award in 2005.
She has received honorary doctorate degrees from Berklee College of Music and Columbia College.