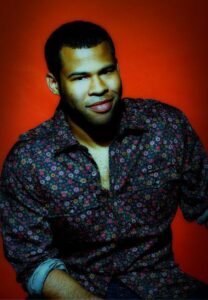 Jordan Haworth Peele (born February 21, 1979) is an American actor, comedian, writer, producer, and director. He is best known for starring in the Comedy Central sketch series Key & Peele and for his five seasons as a cast member on MADtv. In 2014, he also had a recurring role in the first season of the FX anthology series Fargo. His directorial debut, the horror film Get Out, was released in 2017 to critical acclaim and box-office success making him the first African American director's movie to debut over $100 million
Peele was born February 21, 1979 in New York City, New York. His father is black, and his mother, Lucinda Williams, is white. He attended the Computer School in I.S. 44 for Junior High School and went on to attend The Calhoun School for high school, graduating in 1997. He then went on to attend Sarah Lawrence College as a member of the class of 2001. However, he didn't graduate.
Peele began dating Chelsea Peretti in 2013. They became engaged in November 2015 and in April 2016, Peretti announced that she and Peele had eloped. In February 2017, they announced that they were expecting their first child.
Peele regularly performed at Boom Chicago in Amsterdam and The Second City in Chicago. He and Nicole Parker were well known for their musical duets at Boom Chicago. He portrayed a popular character called "Danish Supermodel Ute" during his time at Boom Chicago and hosted MTV's Comedy Weekend in 2002.
Peele appeared on the Comedy Bang! Bang! podcast as disqualified American Idol singer Jermaine Jones alongside Gillian Jacobs of Community.
In 2003, Peele joined the cast of MADtv for its ninth season. Around the time Keegan-Michael Key joined the cast as a featured performer, it was assumed that Key would be chosen over Peele. The two of them ultimately were cast together after showing great comedic chemistry. Peele performed celebrity impersonations, which included favorites Caroll Spinney (as the voice of Big Bird), Ja Rule, James Brown, Flavor Flav, Justin Guarini, Montel Williams, Morgan Freeman, and Forest Whitaker.
Peele was absent from the first four episodes of his second season on MADtv. He made a cameo in "Weird Al" Yankovic's video "White & Nerdy" with MADtv co-star Keegan-Michael Key.
Peele was nominated for a 2008 Emmy for his song "Sad Fitty Cent", a music video parody about 50 Cent lamenting over his rivalry with Kanye West. The lyrics were, according to the music video, written by Peele, and he was involved in arranging its music. In 2009 he appeared in Little Fockers.
Peele appeared in a viral video titled "Hillary vs Obama" (which was shown as a MADtv sketch) where he and a Hillary Clinton supporter (played by short-term cast member Lisa Donovan) argue over whether Hillary Clinton or Barack Obama would make a better president, only to get upstaged by a Rudy Giuliani supporter (played by Donovan's brother, Ben).
Peele auditioned to be a castmember for Saturday Night Live when SNL producers were looking for someone to play Barack Obama (around the time when SNL and MADtv — and other scripted shows — were put on hiatus due to the 2007–2008 Writers Guild of America strike). Peele remained at MADtv, and the role went to Fred Armisen until September 2012, when Jay Pharoah took over the role.