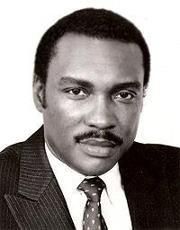 Jesse Eugene Russell (born April 26, 1948) is an African American inventor. Trained as an electrical engineer at Tennessee State University and Stanford University, and working in the field of wireless communication for over 20 years, Russell has helped to shape the wireless communications industry direction through his leadership and perspectives for standards, technologies as well as new wireless service concepts.
He holds patents and continues to invent and innovate in the emerging area of next generation broadband wireless networks, technologies and services, which is frequently referred to as 4G. Russell was inducted into the United States' National Academy of Engineering during the Clinton Administration for his innovative contribution to the field of Wireless Communication.
He pioneered the field of digital cellular communication in the 1980s through the use of high power linear amplification and low bit rate voice encoding technologies and received a patent in 1992 (US patent #5,084,869) for his work in the area of digital cellular base station design. Although no one person invented the cell phone, Jesse Russell was one of the key people to the invention of the modern cell phone.