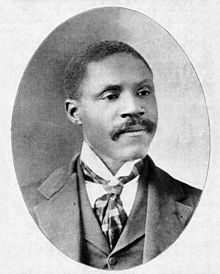 George Washington Murray, former Congressman and inventor, died. Murray was born enslaved on September 22, 1853 in Sumter County, South Carolina. After being freed, he attended the University of South Carolina for two years and taught school for 15 years. He served as the chairman of the Sumter County Republican Party and was known as the "Republican Black Eagle."
From 1890 to 1892, Murray served as inspector of customs at the Port of Charleston. In 1893, he was elected to the United States House of Representatives where he served until 1897. During his time in Congress, Murray fought for Black rights, speaking in favor of retaining Reconstruction Period laws, and highlighted African American achievements by reading into the congressional record a list of 92 patents granted to African Americans.
He was the last Black Republican to serve in Congress from South Carolina until 2010. Murray also received a number of patents, including on June 5, 1894 patent number 520,889 for a fertilizer distributer, patent number 520,890 for a planter, and patent number 520,892 for a reaper.
He also received patent number 644,032 for a grain drill on February 20, 1900 and patent number 887,495 for a portable hoisting device on May 12, 1908. In 1905, Murray moved to Chicago, Illinois where he sold insurance and real estate. His biography, "A Black Congressman in the Age of Jim Crow: South Carolina's George Washington Murray," was published in 2006.