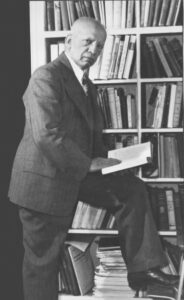 Carter Goodwin Woodson was born 1875, founder of the Study of Negro Life and History.  It is through Dr. Woodson's efforts that Black History month is established, 1926. Dr. Woodson, historian, author, and journalist, was born in New Canton, Virginia. Through self-instruction, Woodson mastered the fundamentals of common school subjects by the age of 17 and graduated from high school at the age of 22. He then earned his Bachelor of Literature degree from Berea College in 1903, his Master of Arts degree from the University of Chicago in 1908, and his Ph.D. in history from Harvard University in 1912.
In 1915, he co-founded the Association for the Study of Negro Life and History and published his first book, "The Education of the Negro Prior to 1861." Other books that he authored include "The History of the Negro Church" (1922) and "The Mis-Education of the Negro" (1933). In 1916, Woodson began publication of "Journal of Negro History" which was renamed "Journal of African American History" in 2002 and in 1920 founded the Associated Publishers, the oldest African American publishing company in the United States.
In 1926, Woodson single-handedly pioneered the celebration of Negro History Week which we now refer to as Black History Month. That same year, he was awarded the NAACP Spingarn Medal. Woodson died April 3, 1950 and his Washington D.C. home has been designated the Carter G. Woodson Home National Historic Site. Also, many schools around the country are named in his honor. His biographies, "Carter G. Woodson: The Father of Black History" and "Carter G. Woodson: A Life in Black History," were published in 1991 and 1993, respectively. Woodson's name is enshrined in the Ring of Genealogy at the Charles H. Wright Museum of African American History in Detroit, Michigan.